How to Register on Bumble without a Phone Number?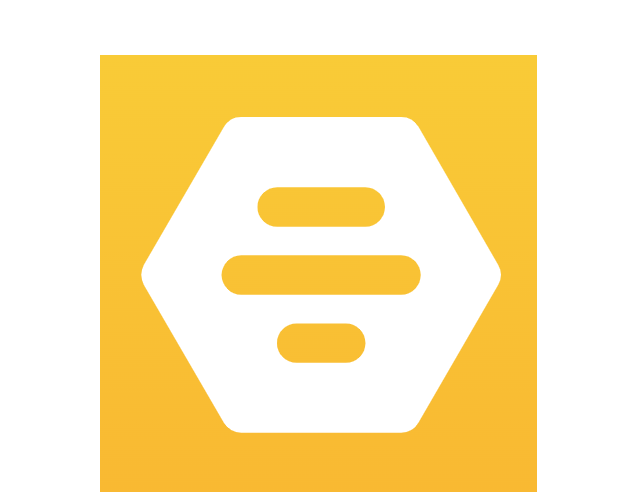 What is Bumble? This dating platform, created in 2014, is of American origin and offers an opportunity to meet new people, form friendships, and potentially find a life partner. Its unique feature is that it empowers women by giving them complete control over the conversation. It comes with all the modern features such as chat, call, and privacy settings.
Bumble aims to foster mutual respect and safety among its users by promoting equality, comfort, and kindness in all forms of communication, be it online or in-person. In terms of its functionality, the app boasts a host of useful features and safety measures that the developers have incorporated into the software, which we will examine in detail.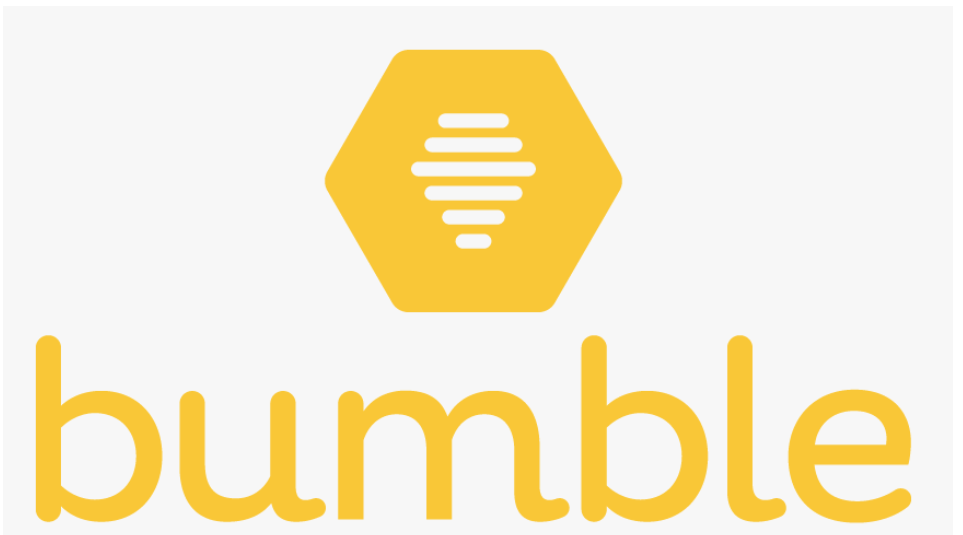 What is the purpose of using Bumble?
Bumble provides matchmaking services in two categories: same-gender and heterosexual. For the latter category, the app mandates that a woman must initiate the conversation by contacting the other person within 24 hours; otherwise, the match expires. Conversely, in same-gender matchmaking, either party can initiate the conversation within 24 hours. Notably, the app allows users to specify their gender identity as either male, female, or non-binary.
Bumble's team is dedicated to aiding its account holders who may require additional time to initiate a conversation. Through the "Extend" feature, users can extend the match's expiration by 24 hours, which is available once a day. Premium and Boost subscribers have unlimited access to this feature. Moreover, it is noteworthy that expired matches reappear on the app after a certain duration.
Bumble Boost offers various features such as the ability to swipe back, extend your time for swiping, unlimited swipes, enhanced visibility to other Bumble users, and the option to share information with potential matches before they like you. The Premium subscription includes all of these features along with Travel and Incognito modes, advanced filters, and the ability to view profiles of users who have shown interest in you.
Additionally, Bumble offers two other features: Bumble for Friends and Bumble Bizz. Bumble for Friends is designed for individuals seeking friendships based on shared interests or location. On the other hand, Bumble Bizz can assist Bumble users in finding job prospects or expanding their professional network.
Bumble provides several features to enhance communication between users, including the ability to chat in person, search for local events through the IRL events feature, and make calls to one another. Users can also customize their preferences by setting interests, privacy settings, and managing their comfort zone. Additionally, Bumble's developers maintain a blog and social media accounts to stay connected with users.
Bumble is a well-designed dating and networking app that offers users the ability to find a match, make new friends, or discover job opportunities. The app places a strong emphasis on user safety, which is evident in its recommendation algorithms, settings, and functions.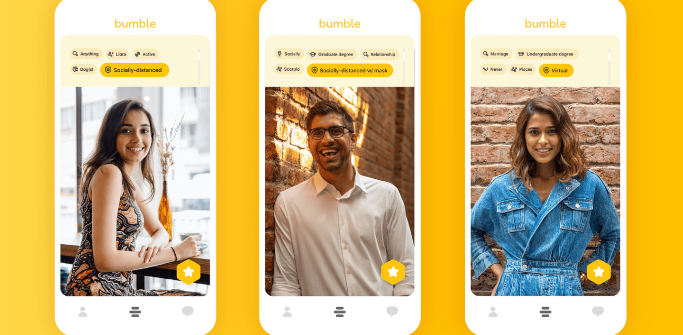 What are the steps to create a Bumble account?
Can you walk me through the process of registering on Bumble with a step-by-step guide?
Select your nation and enter your mobile number.
Confirm your account by entering the code you received via SMS.
Granting access to your location is optional.
Please provide a photo along with your name and date of birth.
Specify your preferences for the type of people you are interested in and choose the appropriate matching mode.
Tap on the "next" button and accept the Terms of Service (TOS).
Finish the process of registering.
According to the developers of the Bumble app, the reason behind the phone number requirement during account registration is to meet modern safety standards. Providing a phone number can aid in account recovery and enhance its level of security. Moreover, certain in-app features necessitate this information.
It is not mandatory to provide a phone number for Bumble. You can sign up using a Facebook account, which can also assist in exporting photos and some information to Bumble. However, if you prefer not to use Facebook, you can still register on the dating app without it.
If you don't want to provide your personal phone number for Bumble registration, you can use spare SIM-powered phone numbers or virtual ones. The latter option is more suitable as it can be challenging to purchase a SIM without proper documentation. Virtual numbers are device and software-independent. If you're looking to sign up on Bumble without a phone number or Facebook, refer to the guide below.
Using Virtual Numbers to Register on Bumble.
Virtual numbers can be a useful resource if you want to enhance your online anonymity and conceal your identity from major services like Bumble. Your data can be at risk of being leaked, mishandled, or hacked, and sharing your phone number can reveal your location and other personal information. Auto-generated virtual numbers, on the other hand, do not entail such risks as they operate using cloud technology.
Using virtual numbers is legal in the majority of countries, and Bumble is no exception in failing to detect it. You can use an auto-generated number to register for a Bumble account, and PVAPins is a service that can assist you in obtaining or leasing such a number.
The virtual numbers you purchase can receive verification SMS messages and are typically single-use, which is ideal if you only need one account. Leased numbers remain functional for up to four months before they expire, allowing for multiple signups during that period. Both types of virtual numbers function similarly.
If you only need to register on Bumble without a phone number once, then one-time virtual numbers are more suitable. The cost is typically less than $1, depending on the service, which is relatively affordable compared to leased numbers that have varying tariffs.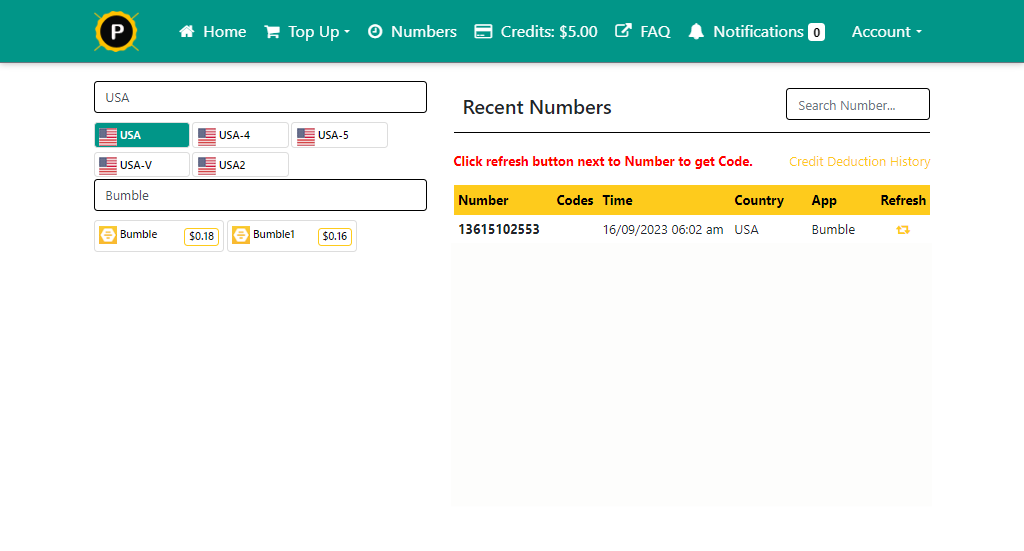 Here's how to register using one-time virtual numbers:
To get started, register at pvapins.com, and then proceed to log in to your account.
Proceed to the page titled "Top up" in order to add funds.
To continue, return to the homepage.
Please select a country and a Bumble service from the provided list.
You will receive a virtual number located at the top right corner. Make sure to copy this virtual number and use it during the registration process.
During the registration process, provide the virtual phone number and patiently wait for the confirmation code to be sent.
Finish the registration process by applying the code you have been given.