Locanto Registration with a Virtual Phone Number.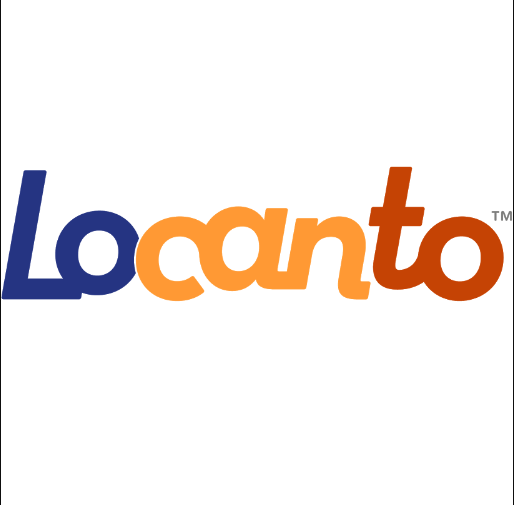 What is Locanto? the software allows users to post a variety of ads such as job offers, classifieds for buying and selling, pet care, and item handling services. The network was first introduced in Germany in 2006 and has garnered users from 1600 cities around the world, including major cities in the US and Germany.
This platform generates revenue through search engine ads, premium account subscriptions, and premium promotion of user classifieds, which helps sellers to expand their reach to a broader audience. If you are interested in using the platform, it is recommended that you visit their website and create a personal account on Locanto. However, it is advisable to carefully consider the platform's features before proceeding.

What are the features of Locanto?
This platform is comparable to classified ad websites such as OLX, Quickr, or Craigslist, which are designed to aid users in finding employment or buying/selling properties, cars, and other items. Locanto is widely regarded as one of the most exceptional ad portals, boasting a massive user base of over 100 million monthly active users.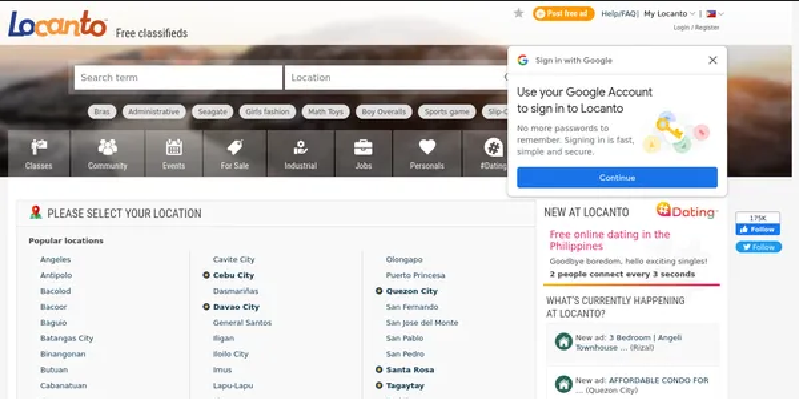 Listed below are the advantages of the portal:
Both posters and searchers can take advantage of the diverse selection of filters and categories.
Although the app is free to use, you can expand the reach of your advertisement by promoting it for a nominal fee.
The Locanto app and website are designed with an intuitive interface that makes it easy to use them without any effort.
You can get in touch with individuals from various cities worldwide, including major cities in Europe, the USA, and India.
According to the official site, the Premium account feature provides benefits such as a premium mark displayed next to your name, the ability to contact online users, and limitless storage of chat history.
The Locanto registration process is worth completing, as it includes 24/7 customer support and various tools to ensure the legitimacy of buyers and sellers. Along with the aforementioned functions, these are solid reasons to register. Registering is necessary if you wish to publish and promote your advertisements.
What is the process for registering on Locanto?
To register on Locanto, you must provide your phone number, email address, and create a password. These are the mandatory steps. For certain types of ads, you may need to enter additional information such as your name. This information is required for several reasons.
Providing your information makes Locanto a safer platform and enhances its reputation as a reliable and transparent service for buyers, sellers, job seekers, and others. Furthermore, this information enables the website to track down and ban fraudsters and scammers who violate its terms of service.
Despite the absence of any instances of confirmed data mishandling, leaks, or breaches, some users remain apprehensive about their privacy and opt for bypass options while registering for Locanto. These may include transferring an existing account or using generated information.
Creating a spare account is not a recommended option, as it carries the risk of getting IP-banned. Using "generated info" involves using a spare email account that is not linked to any other information, along with a third-party mobile number. To address this issue, there are three viable options: obtaining additional SIM cards, using eSIM cards, or using virtual phone numbers.
Virtual phone numbers are an ideal solution for creating a personal account on Locanto, as you do not require any devices or software, nor do you need to share your private information to obtain them. They enable you to make and receive calls and are untraceable since they are a cloud-based technology that is not linked to any specific geographic location.
Virtual phone numbers can be used for a variety of services, not just Locanto, and the service provider will not know if you used a generated number instead of a regular one. Here's a brief overview of how to complete the Locanto registration process using a virtual number.
Сan I create a Locanto Account without a Phone Number?
PVAPins– offers virtual phone numbers that can be rented or purchased for a nominal fee, and it supports over 1,000 applications, including Locanto. The most convenient alternative is to purchase a virtual phone number and receive the verification code on it. Additionally, PVAPins's services can be used to register on other platforms such as Amazon and Lazada.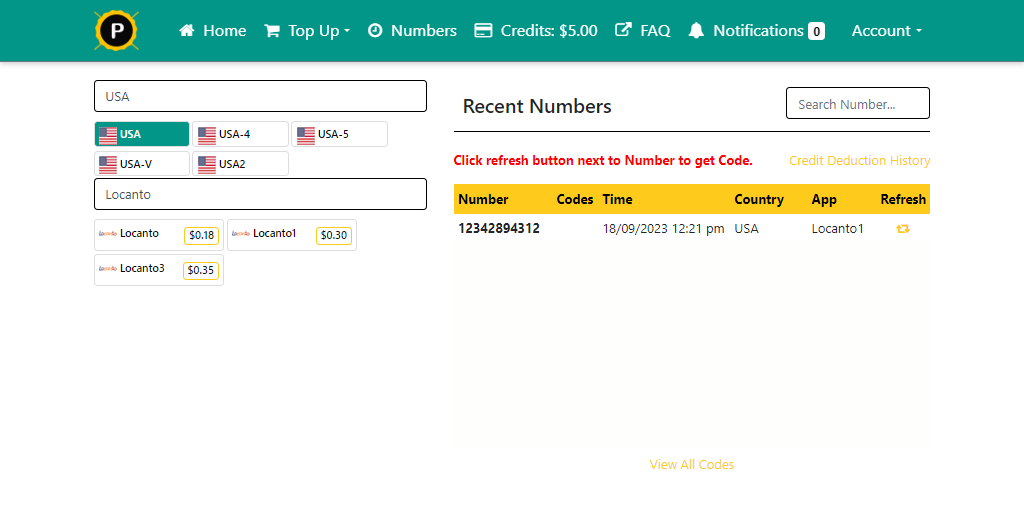 Register on pvapins.com by using your email address.
You can recharge your account by clicking on the button labeled "Recharge your account" located on the left side of the menu.
Pick the country and then select the "Locanto" service.
You will receive a virtual number located at the top right corner.
Make sure to copy this virtual number and use it during the registration process.
Use the code to complete the registration process.