Is it allowed to set up a Yalla account without a phone number?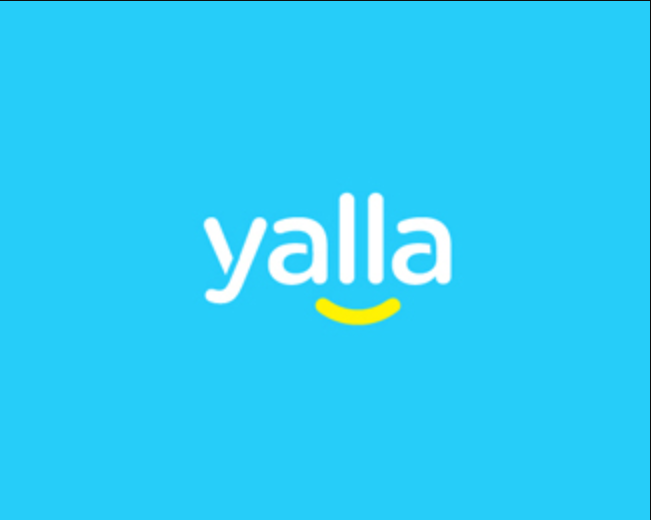 What is Yalla? Yalla is a social media platform that allows users to chat and network with like-minded individuals. The app's features are centered around voice- and video-based communication that takes place in chat rooms, group chats, etc. Yalla also provides private chats to send text messages, images, smiles, etc.
During COVID-19 lockdowns, the application experienced rapid growth in the Middle East. Although Yalla's monthly user number of 12 million is not comparable to TikTok or Instagram, there are several compelling reasons to download the Yalla app.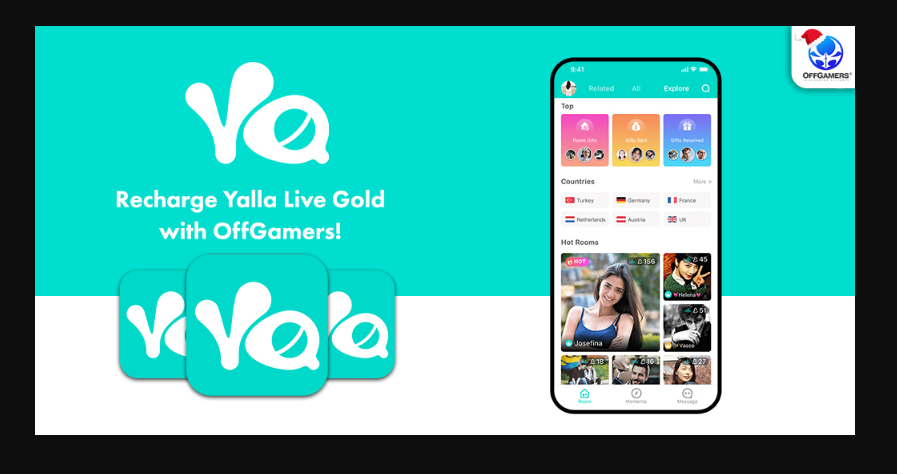 What is the purpose of having a Yalla account?
Despite having a smaller user base compared to its competitors, Yalla is still considered a popular app. Millions of people spend hours on the platform listening to discussions on different topics and chatting. Yalla encourages users to use both video and voice communication formats and has added plenty of useful features, such as the ability to choose from thousands of live rooms On a daily basis, you can sort rooms according to their country or topic and have unrestricted fun with your friends, regardless of where they are located, through virtual parties. You can use the app for free and access public chat rooms, have private conversations, play chat games, exchange virtual gifts, and share and follow rooms on social media.

It's recommended to evaluate the Yalla app's beneficial features before proceeding with the registration process:
The Yalla app offers voice and video calls of superior quality that can accommodate a maximum of 32 participants.
Engaging games that can be played with friends are available on Yalla.
Staying in touch with loved ones is made easier with the option of group chats on Yalla.
Yalla provides secure private messaging with robust encryption.
In the Yalla app, there are features called "moments" which are similar to stories.
Yalla has a dedicated "Discover" feature that helps users explore new games, news, and make friends.
Muslim users can keep track of accurate prayer times through the dedicated "Athan" feature on Yalla.
What features or qualities make the Yalla app desirable enough for you to consider downloading? According to the app's description on Google Play Store , Yalla uses AI-powered measures to ensure safety and reliability.The Yalla app prohibits the discussion of politics, religion, and adult content, and its developers strive to create a comfortable environment for all customers. The app is free on all major mobile systems and supports multi platform functions, meaning that the users of both operational systems can share the same pool of chatrooms Our service offers high-quality connectivity and stability for both individual and group calls.
If you're looking for a social media platform that offers a unique Arabian vibe, Yalla is a great option. Users can access the app for no cost and enjoy features such as public chat rooms, private chats, chat games, virtual gifts, as well as the option to share and track rooms on social media. Some of the compelling reasons to download the Yalla app include the ability to choose from thousands of live rooms daily, filter rooms by countries or topics, party with friends with no distances, and enjoy high-quality voice/video calls that support up to 32 members .
What are the steps to create an account on Yalla?
The registration process for Yalla is straightforward and can be completed within minutes. During the process, you will be asked to provide some private details, including a phone number that you need to verify via a six-digit SMS code and a password. After submitting this information, you can enter and add optional info about yourself.
Yalla asks for your mobile number to ensure the privacy and safety of its account owners. All calls, video/audio content, and text messages are secured via encryption protocols, which require mobile phone numbers to operate.
According to the app's description on Google Play Store , Yalla has not been caught mishandling customer data, and it has experienced no leaks or security breaches. There is no inherent risk in providing your phone number for Yalla, and the app's security system is excellent. However, it's not unwise to avoid sharing such private information with companies.
If you prioritize web security and anonymity, we offer alternative private registration methods that involve using extra SIMs, eSIM cards, or automatically generated virtual numbers. The latter option is the most optimal under the circumstances.
The process of signing up on Yalla using virtual numbers?
Cloud-based technology includes virtual numbers that don't need any specific hardware or software to function. You can purchase any local number with ease from your home. By downloading the Yalla app, you can register with virtual numbers that are secure, legitimate, and
reliable while being untraceable.
One of the top suppliers of virtual numbers is PVAPins. These numbers are completely anonymous and can be utilized to generate numerous accounts or receive one-time verification codes required to sign up for Yalla. You have the option of purchasing a one-time message or renting a number for an extended period.
Choosing the one-time numbers is a more economical option since they perform the same function at a lower cost. With support for over 1000 apps, the pricing for each service may vary. Nevertheless, it is uncommon for the cost to exceed $1, thus making it a highly cost-effective investment.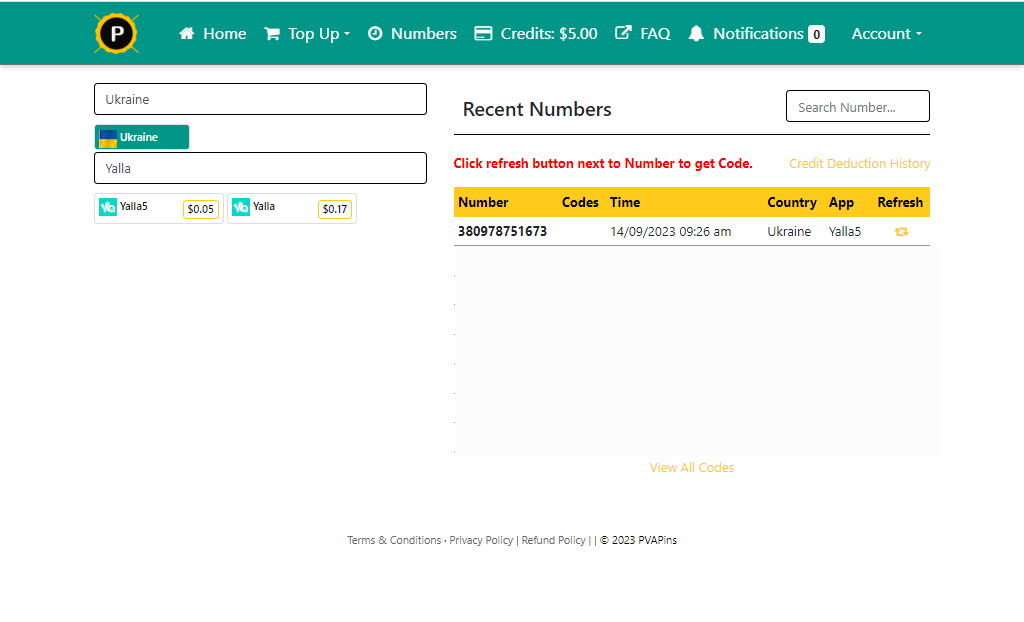 Can you take a look at the guide that explains how to register on Yalla using a one-time virtual number? Check the guide:
First, visit pvapins.com, create a new account, and then sign in to proceed.
Choose a payment method from the available options and add funds to your balance.
Enter the main page of the website.
Please select a country and a Yalla service from the provided list.
You will receive a virtual number located at the top right corner. Make sure to copy this virtual number and use it during the registration process.
Sign up on Yalla using the virtual phone number and then patiently wait for the verification code to arrive.
Next, In order to receive the Code, click the refresh button located beside the Number.
To view your purchase history, click on the "Top UP" button then scroll down to locate the "My Top UP History" section.
Use it to finish the registration procedure.